Tenant Proposition - Spotahome
As UX Lead for Spotahome's tenant facing site, I was tasked with designing AB tests with the aim of increasing the booking request conversion rate.
Spotahome is a startup offering mid-term room and apartment rentals in various cities in Europe. They employ "Homecheckers" to validate their rentals and produce professional property listings so prospective tenants can book without viewing the property in person.
The analytics for the existing booking flow showed a large drop off at the point where users were asked to submit their booking request. I did some remote user testing on the existing booking flow to better understand the reasons for the drop off.
It was clear that users did not understand or see the value in Spotahome's proposition. Most expected to be able to visit a property before committing.
I ran a workshop with Product and Engineering managers to identify opportunities to improve the booking experience and better convey the proposition to tenants.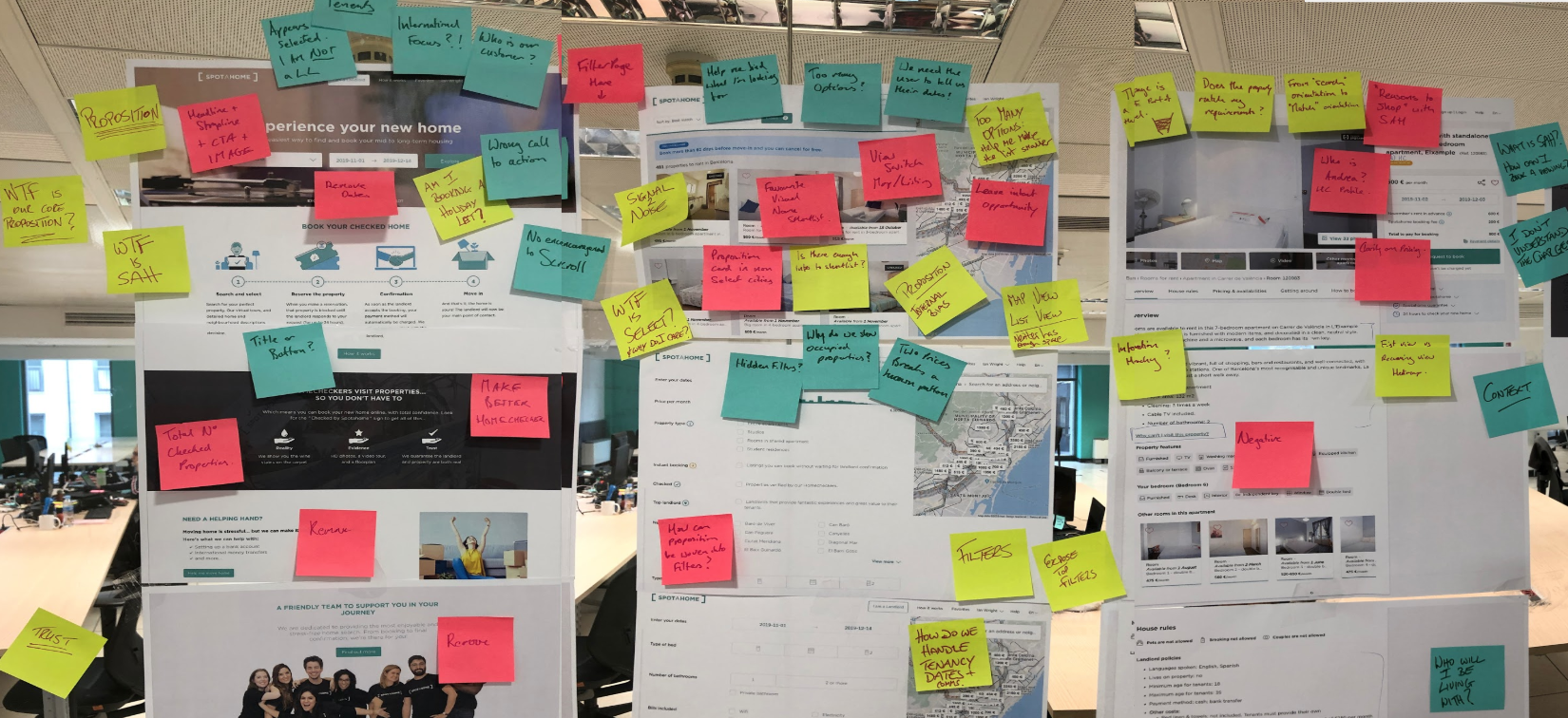 Engaging the wider team meant a broader knowledge set in the room and helped to ensure buy-in for my design ideas further down the line.
Homepage hero banner test
The existing homepage headline and imagery were unclear, the dates suggested short-term holiday rentals, and the CTA "Explore" was vague.

I began working on alternative designs which better explained the benefits of the Spotahome proposition. I aimed to set user expectations more clearly by removing the dates and making the CTA more specific.
I ran a series of preference tests to see what type of imagery and proposition strapline worked best for representative users.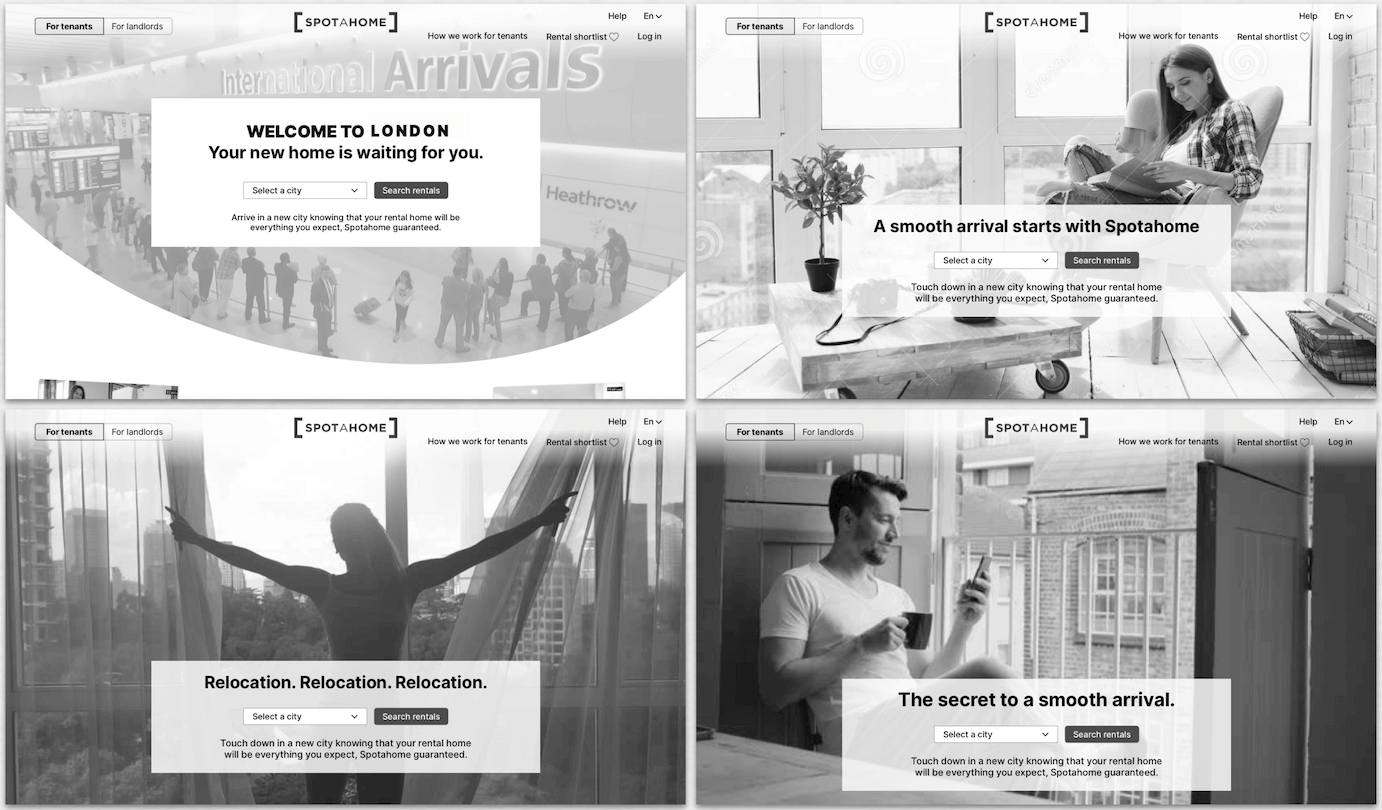 The first production-ready design iteration was AB tested against the existing control.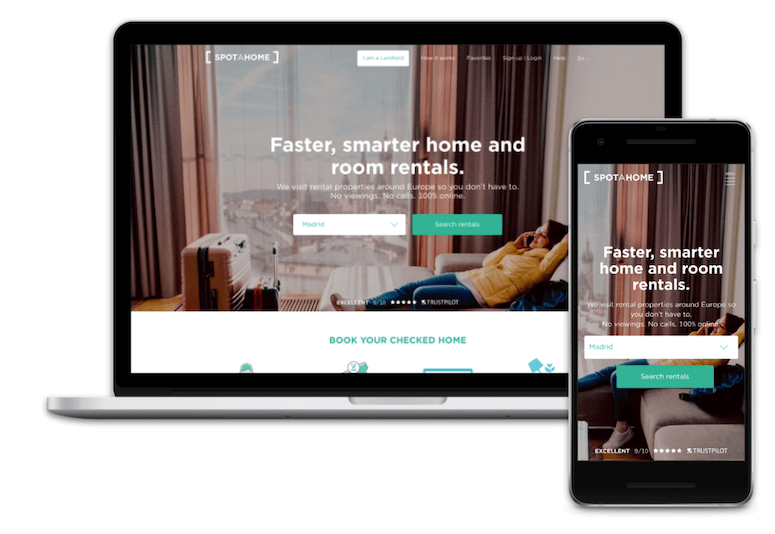 The results of the AB test showed a reduced bounce rate, increased successful sessions and an improved conversion rate.
The test candidate was declared optimal. Future tests are planned to further iterate on copy and imagery.