CX Workshops and Journey Mapping
Working within a boutique agency, I led three days of workshops with the aim of agreeing representative customer personas, documenting their customer journey, and defining tailored product propositions for a b2b client.
Acquisition and organic growth had created a billion dollar revenue stream for this client. Now they wanted to productize their service offering to take their growth to the next level.
Without access to current or potential customers I deferred to customer-facing managerial and technical staff to provide the necessary customer insights.
Planning and content
Following a series of one-on-one interviews with stakeholders, I designed a set of presentations and interactive exercises to take the group through the theory and practice of user-centred, iterative product design.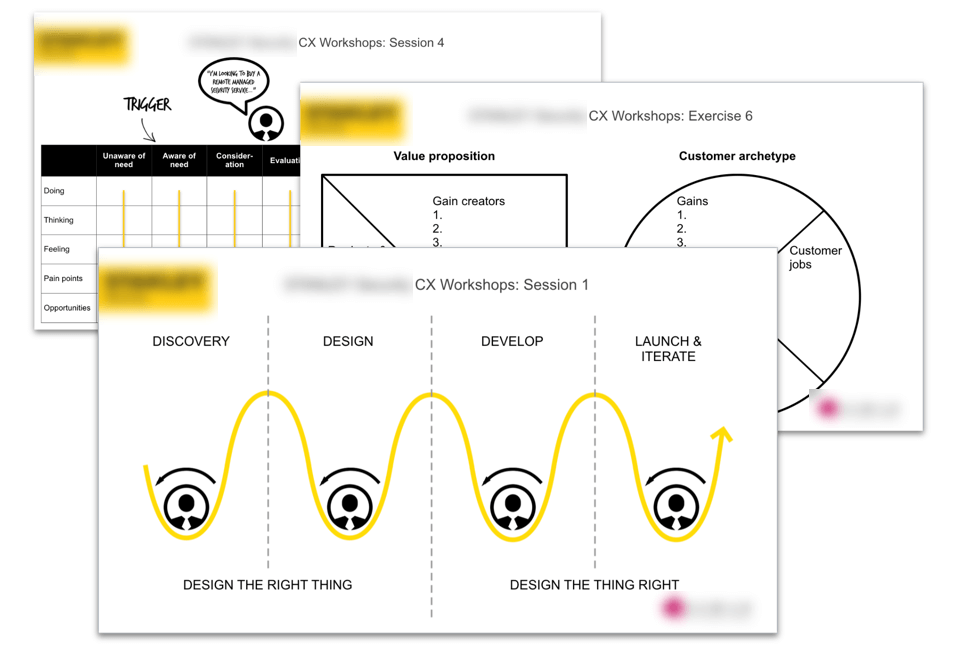 Building out our personas
I wanted to the group to walk in the customer's shoes - to fully empathize with their wants and needs. We began by humanizing outline archetypes, recognizing that the customer exists beyond the bounds of the workplace.
Once we had a collective view on who our personas were, we could effectively empathize with them to define their career and job goals.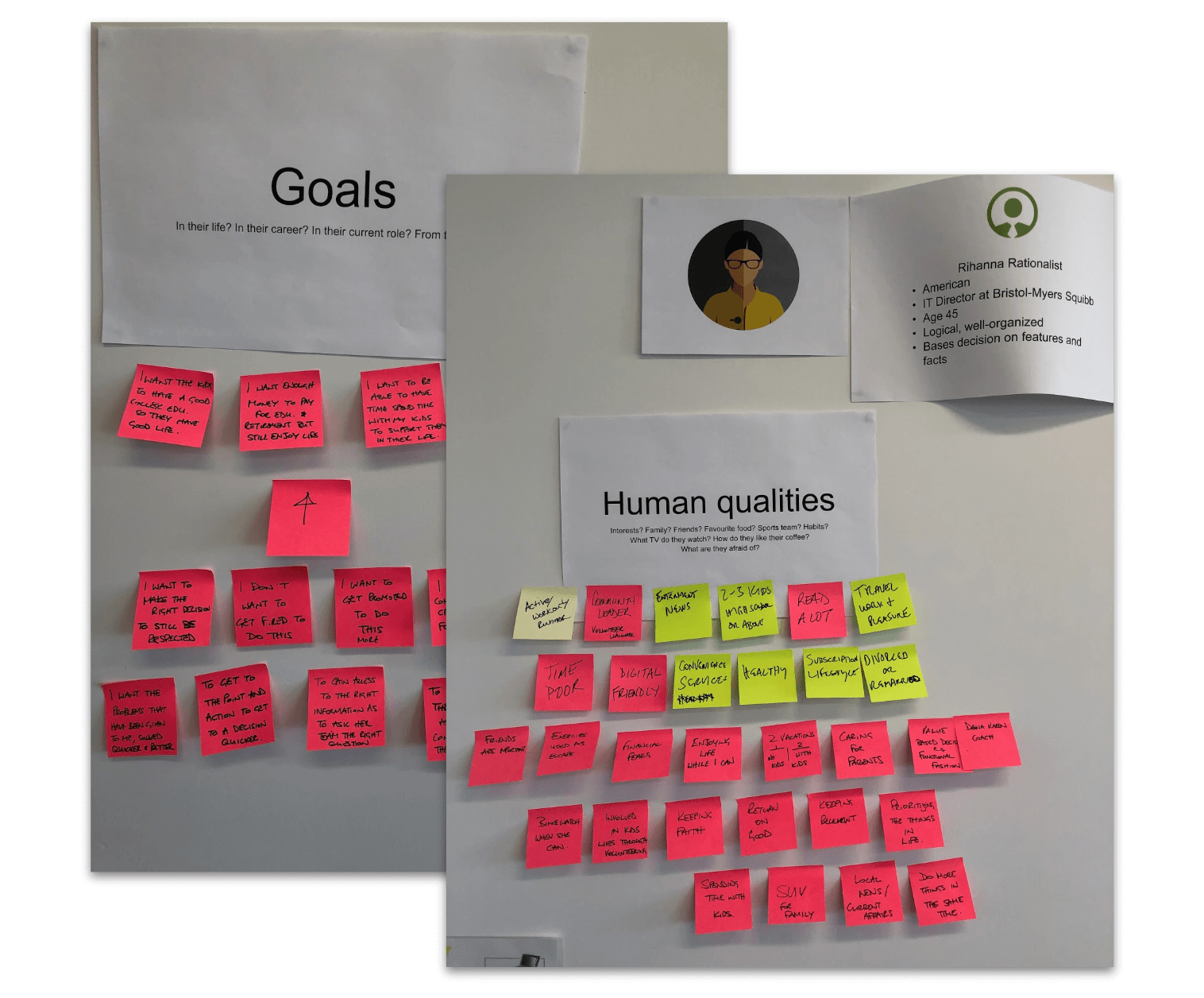 Customer journey mapping
Our personas gave us a snapshot of the customer, their goals and motivations. The next step was to work as group to plot the personas' activities over the course of their purchase journeys.
Each activity and pain point corresponded with opportunities for an improved service offering.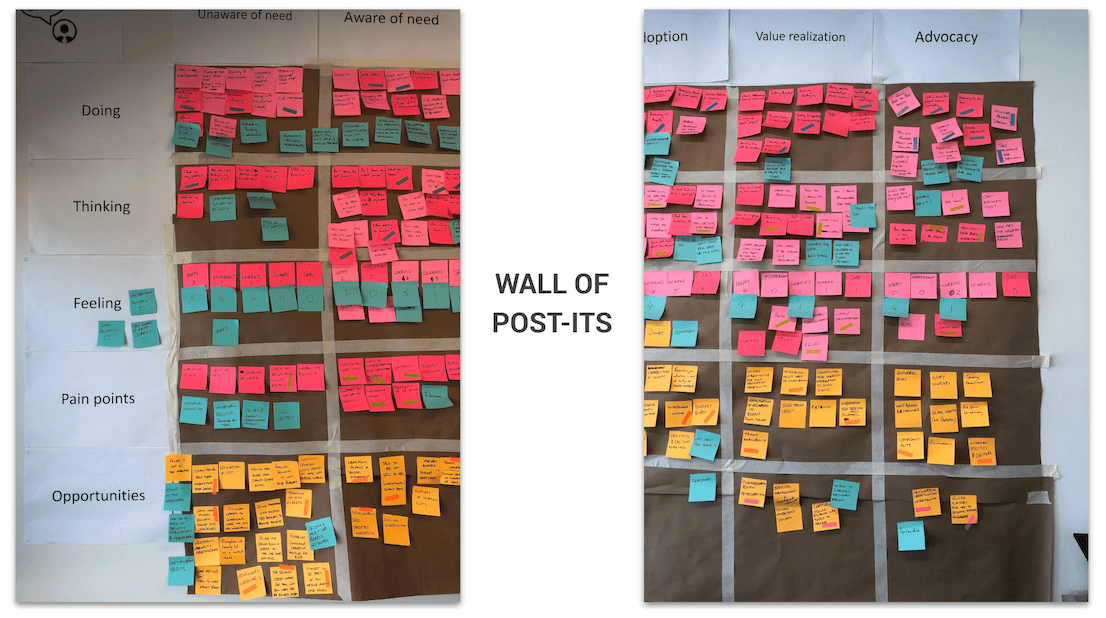 Documenting actionable outputs
I designed the output to summarize each persona's key attributes and the activities, thoughts and pain-points they were likely to experience throughout the customer journey.
It also described strategic opportunities to better serve the customer at every stage - an actionable playbook for the marketing and sales teams.