UX & Digital Strategy Consultant - Pharmiweb Solutions
Projects included responsive site designs for several major pharmaceutical brands including BMS and GSK, and a major strategic audit of ViiV Healthcare's entire digital portfolio.
As UX Lead for this specialist pharmaceutical agency, I was asked to review ViiV Healthcare's global online presence. To examin 43 websites and six social media channels, analysing their effectiveness individually and as a group, and to make recommendations for how ViiV should manage these assets going forward.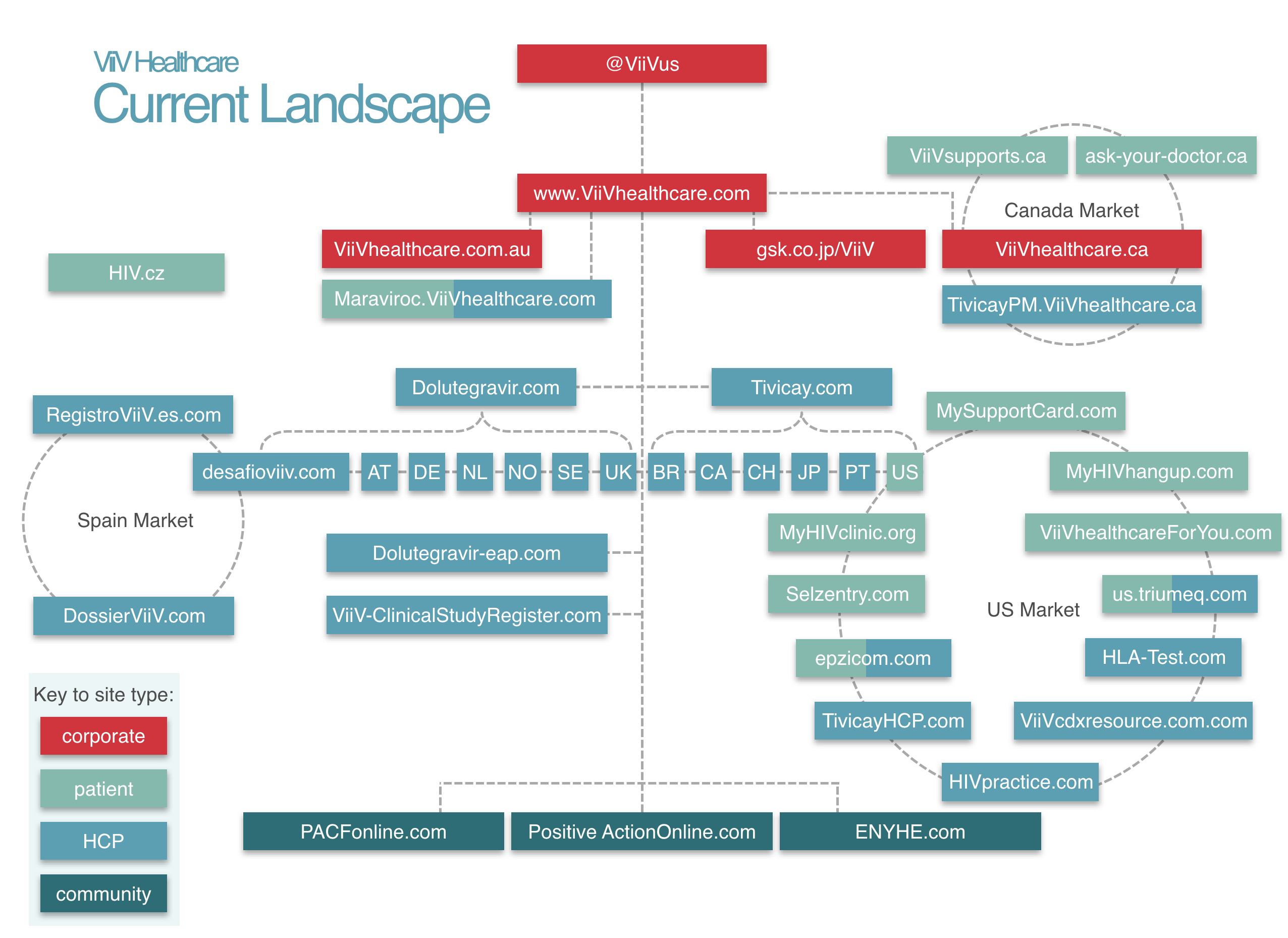 I was able to analyse and address many aspects of ViiV Healthcare's digital presence. Starting from the various user groups that the company needed to engage, through acquisition strategies, site performance, SEO, usability, conversion rate optimisation, and ways of working.
I drew together some recommendations to adapt internal ways of working to mitigate against any potential risk to brand, and make the most of the opportunities afforded by digital communications.
A variety of tactical suggestions were made on a site by site basis, with the aim of enhancing the user experience, attracting more visitors, enhancing ViiV's reputation and ultimately maximising sales.
At a strategic level, my recommendations focused on operating fewer, better managed websites, with emphasis placed on the consistent use of technology, design and branding to make more effective use of online channels in promoting ViiV's products.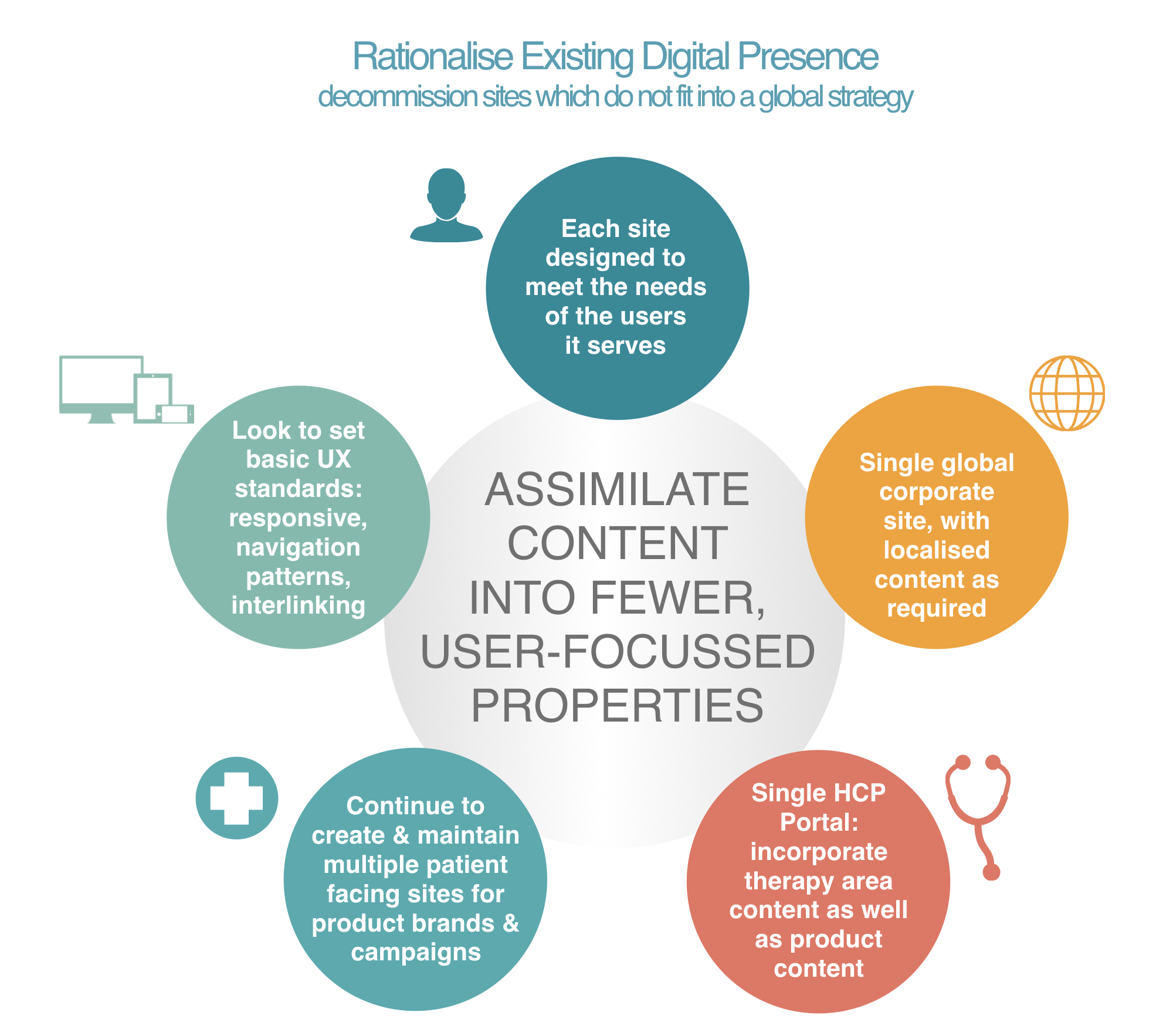 This project required twelve weeks of dedicated effort to complete. During the course of the project I undertook several project review meetings with the client, finally culminating in a presentation of recommendations and handover of a 70 page report.